Replacement 20 inch Sediment Jumbo Filter 1 Micron
$50.00
NORMALLY $50.00
Out of stock
Replacement 20" sediment 1 micron jumbo filter cartridge for reduction in dirt, sand, rust and any suspended solids in your water tank.
Suitable for homes on water tanks
1 micron rated for reduction in solids within the water
Suitable for homes on water tanks
20 to 1 Micron Density. Suitable for all 20" Big housings. Holds more dirt and impurities than normal Depth poly spun or pleated filters. Please note this filter is not a normal Polyspun Depth Cartridge it is the highest quality NSF approved Dual Gradient Density.

Industry Standard Size 20" x 4.5" Sediment Cartridge
Features and Benefits
Gradient Density, Multi-Layered, Melt Blown Sediment Filter Cartridge.
Larger particles are trapped in the outer layers, smaller particles penetrate deeper.
Greater dirt holding ability and longer life than non-layered cartridges.
Thermally bonded polypropylene micro fibers for purity and chemical compatibility
Contains no binders, agents, solvents, antistatic materials or wetting agents
Meets FDA requirements for food and beverage contact
No leachables or extractables to contaminate
No surface binders to reduce flow and increase change-out frequency
Applications
Whole House Sediment Filtration
Reverse Osmosis Prefiltration
Food and beverages
Oil and gas
Fine chemicals
Electronics
Metal finishing
Pulp and paper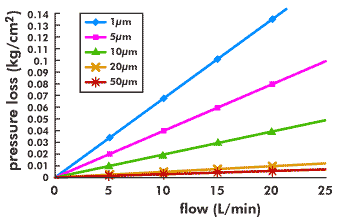 SKU: RLPM20BBFW